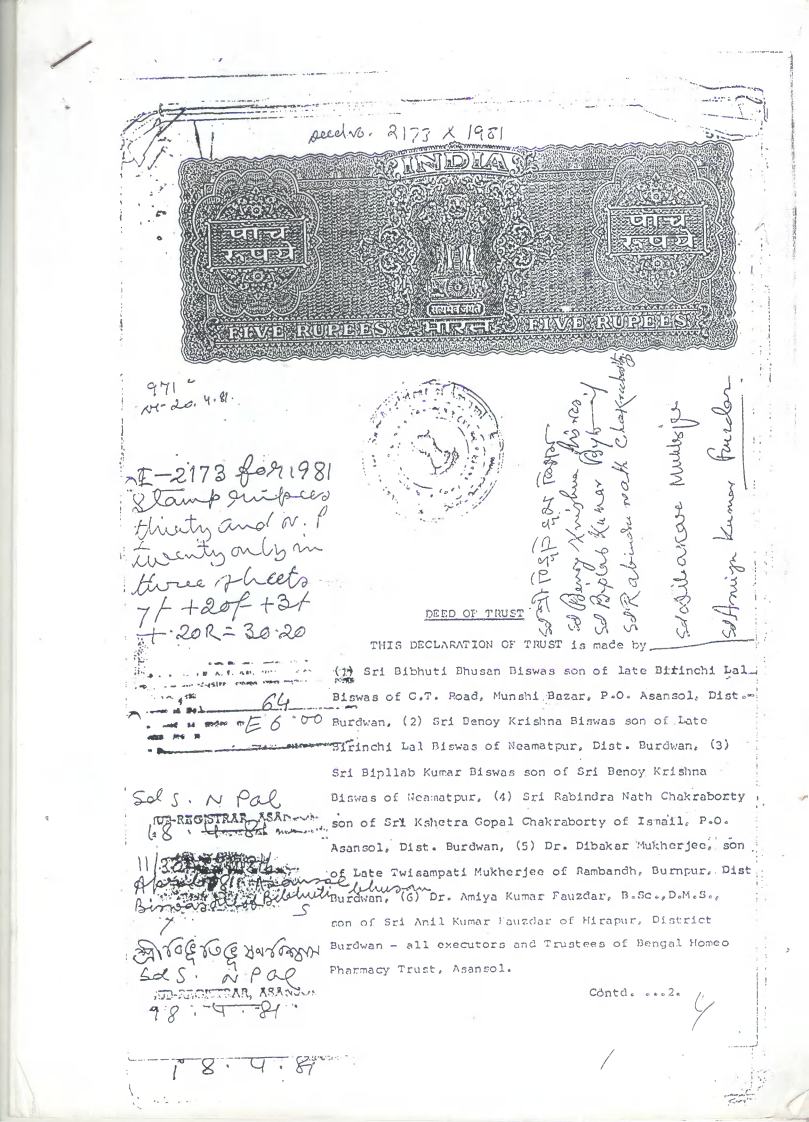 Bengal Homoeopathic Medical College & Hospital Trust was established in the year 1981, Registration No.-2173 X 1981, dated 18/04/1981, Office of the A.D.S.R. Asansol, Govt. of West Bengal, Dist. Burdwan.

Main Objective of the Trust:-
Run the BHMCH College & Hospital, moreover, its activities relieve the suffering of the poor sector of people through free medical camps and through a program of health awareness in different areas of Asansol City.

Land: Total Land of the Trust as per registered deed 2.8 Acres. out of which College & Hospital allotted land of 1.512 Acres.
Bengal Homoeopathic Medical College Hospital Trust
Bengal Homoeopathic Medical College Hospital Trust,
Bengal Homoeopathic Medical College Hospital Trust